I recently gave a talk on fear for Be Extraordinary Talks, a London-based personal development MeetUp group. The talk was on the general topic of fear and how to get over it, which isn't the 'nicest' of topics, and so I decided to attempt to address the topic with a more lighthearted approach.
The title of the talk was "Modern Day Fears, Matt Damon & The Correct Use of 4-letter Words" and involved concepts from some of my other posts on Bravery and Getting Outside Your Comfort Zone, but also looked at historical elements of fear written about by Napoleon Hill in The Master Key To Riches.

The video from the talk on fear is below, so I hope you enjoy. Apologies for the sound quality. Apparently I have the magical ability to turn off microphone receivers in my pocket.
Oh, and here are a couple of images from the event as well.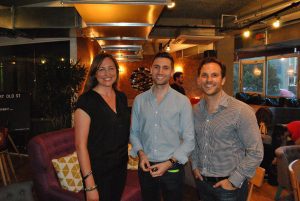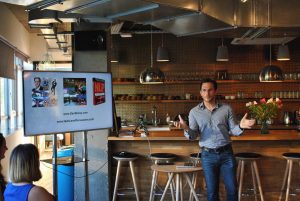 If you want to learn more about Be Extraordinary events, check out Matt Renew's blog here. Be Extraordinary run MeetUp events in London based on all areas of life starting with the basics of self-discipline, health and habits, all the way through to business success, life experiences and more…