Progress Pic – 3 Month Transformation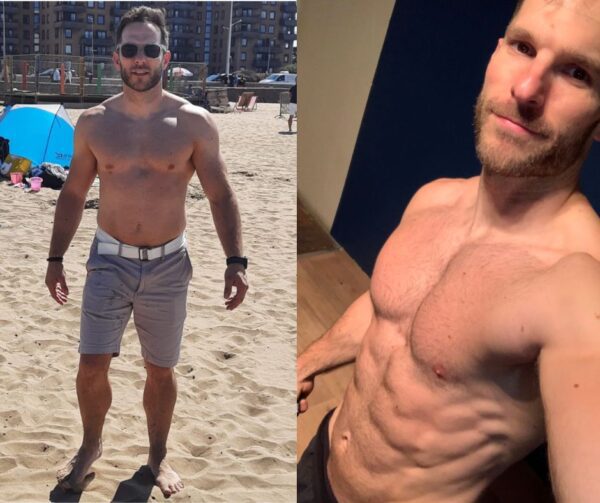 So my diet has been going for about 3 months now, starting at just over 82kg at the beginning of August and currently weighing in at 76.5kg in mid-November.
I've taken a few pics along the journey and have definitely been able to see progress as the weight has come off, but this is the first pic I'm really proud of that shows just how far I have come.
This photo is my favourite from a bunch of photos I took during and after a chest workout on the weekend. I look pretty flat as I am training in a depleted state first thing in the morning but happy with how I am getting leaner all over. If you contrast it to where I was 3 months ago, the difference is a good refection of the effort I have been putting in.




My front on pics (guess I should post these too… see below) still show I am holding fat and water around the love handle region, so going to start upping the amount of cardio I do (incline treadmill or step machine) as well as start on a couple of weeks of eating much leaner protein sources. To date I've been eating mostly chicken thighs and 5% fat steak mince, so time to swap this out for more chicken or turkey breast and some white fish to really get my fat intake down. I will also increase my fibre intake to help me feel fuller, so bring on the spinach.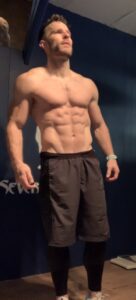 This is the leanest and lightest I have been in over 15 years, so hoping to make this my new standard, especially after my first stage appearance where I look to add to my physique. But for now, happy to report the progress and looking forward to the next check in.
[grwebform url="https://app.getresponse.com/view_webform_v2.js?u=MeDgN&webforms_id=54648605″ css="on" center="off" center_margin="200″/]